Double Delight for Saltash - County U16 Football Champions!
U16 Boys Football
The Year 11 boys became Cornwall County Champions, winning 1-0 against Richard Lander. It was a closely fought battle against a very strong and physical team. It was a game of very few chances but mid-way through the first half Ellis Fortin scored a delightful goal against the run of play. The boys dominated the second half embodying our TEAM ethos with sheer grit and determination. Every player was phenomenal and even the substitutes shared their fantastic attitude. The team only conceded one goal throughout the whole tournament and were never behind at any point!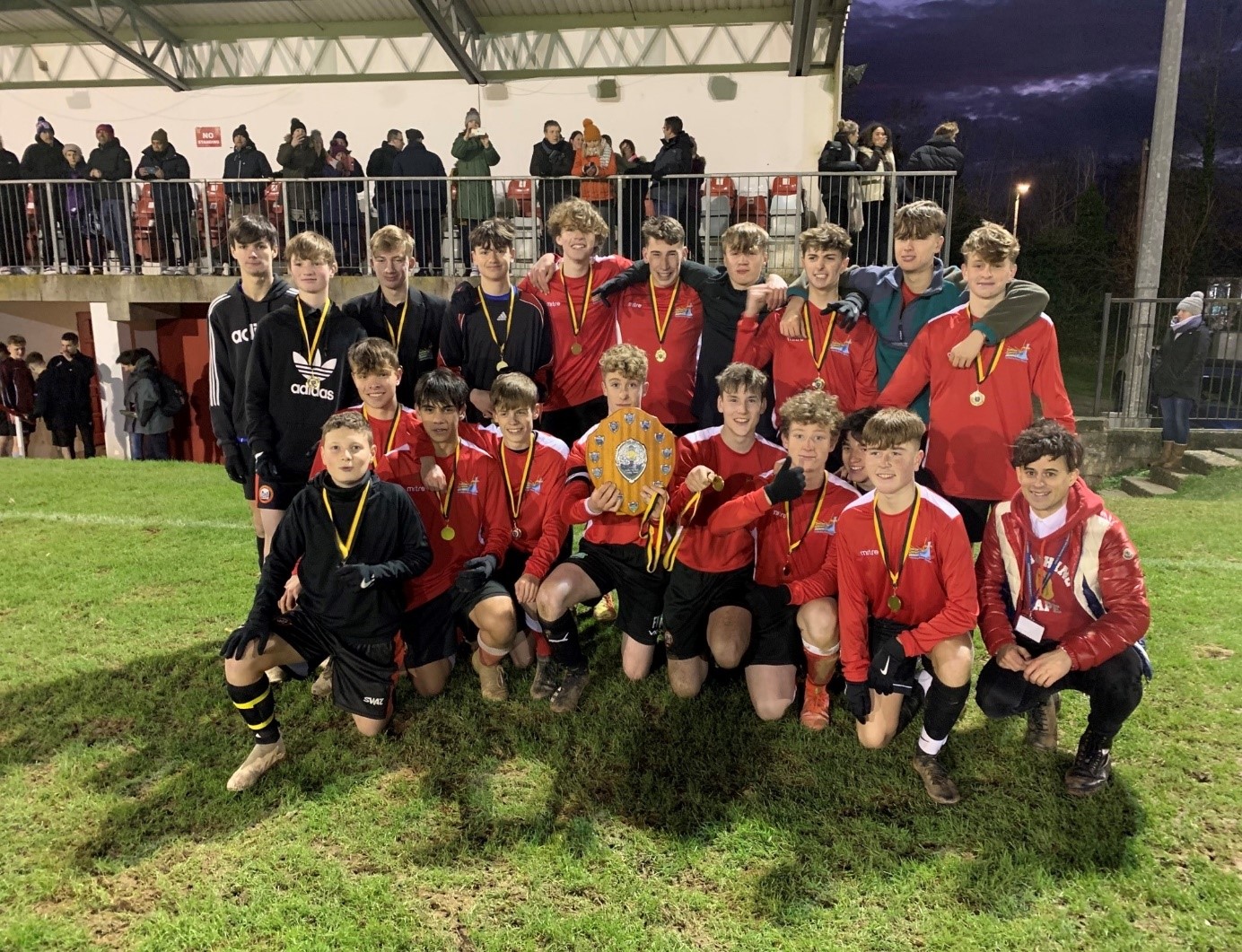 U16 Girls Football – Cornwall Champions!
The U16 Girls County Final followed straight after the boys triumph. Bolstered by the boys victory the girls went into the match full of confidence, even though they were playing a strong Penryn side, who were the reigning champions. Saltash took the match to Penryn and dominated play throughout. Charlotte Rex scored the only goal of the match as Saltash recorded a solid 1-0 win!
Every girl involved had a fantastic performance. Charlotte Rex scored the winning goal! Jess Geach was outstanding in defence and Hannah Delbridge was a perfect role model as captain with her tireless work ethic! I am extremely proud to have guided these girls through their county cup journey. This is Saltash's 6th win of the U16 county cup since 2014.