World Challenge – Morocco 2022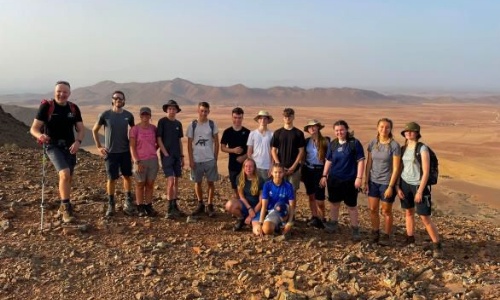 This July, 11 students from Saltash Community School, accompanied by Mr Budd and Mrs Warwicker went on a World Challenge Expedition to Morocco.
The students had the most amazing opportunities and have seen and learned so much. From the colour and bustle of Marrakesh, to the heat of the desert and incredible views of the Atlas Mountains, they have had experiences that will be remembered for a lifetime. They have learned about Eco-Agriculture, Moroccan culture, how to be self-sufficient and manage their own budgets and everything else that comes with travelling!
There were many highlights including negotiating in the souks, camping at 3000m, hiking in the desert
and mountains, and experiencing lots of new foods and flavours. The students really grow on these
expeditions and return with a new found confidence and sense of adventure.