Celebrating Success: A-Level Art Exhibition Showcases Remarkable Talent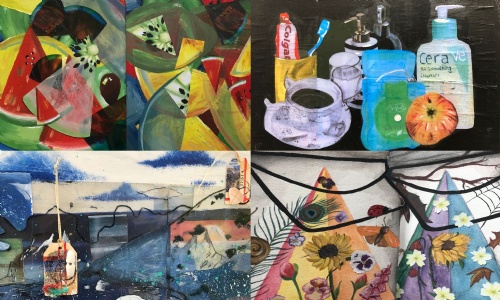 Saltash Community School proudly applauds its A-Level Art students for their exceptional work at the recent Art Exhibition. The event, held in June, was a testament to their dedication, creativity, and artistic prowess.
The Art Exhibition served as a platform for these talented students to display their remarkable final pieces, capturing the attention and admiration of all who attended. The range of artistic styles, techniques, and subject matters showcased the diverse talents nurtured within our school.
The showcased artwork not only demonstrated technical skill but also conveyed powerful messages and emotions. Through their pieces, our students explored thought-provoking themes, reflected their personal experiences, and expressed their unique perspectives on the world around them.
We are immensely proud of our A-Level Art students, their passion, hard work, and commitment have resulted in this outstanding exhibition, highlighting their immense talent and potential as artists. Their artwork serves as an inspiration to future generations of aspiring artists, and we are excited to witness the continued growth of their artistic journeys.
Please take a moment to appreciate a selection of these incredible final pieces in the gallery below. Let us celebrate the creativity and accomplishment of our A-Level Art students and the artistic community at Saltash Community School.