Ofsted - Letter to Parents
Dear Parents and Carers,
Further to our inspection in December, please find below a link to our Ofsted Inspection summary report.
We are delighted that the report acknowledges the progress that we have made since the last inspection: 'Behaviour and Attitudes', 'Personal Development' and the 'Sixth Form Provision' were all judged to be Good.
We are really pleased that they found that, "Saltash is a welcoming school where staff and pupils have a strong team spirit" and that "pupils enjoy coming to school and feel safe." We are proud that they recognised that "there is a positive culture of safeguarding" and that the school "is inclusive and celebrates diversity". They found our pastoral support is strong and that our core values are lived and celebrated.
The inspectors also confirmed that "staff expectations are high" and that "pupils show a positive attitude to their learning". "Bullying is rare and dealt with swiftly and effectively". They judged our curriculum to be "effective, broad and well-sequenced" and that we have a range of "extra-curricular activities that introduce pupils to new interests and develop their confidence."
I am sure you will be pleased to read that "leaders have acted effectively to improve pupils' behaviour." The parent survey certainly reflected this. In fact, the report states that "leadership has strengthened" since the last inspection. The team confirmed that we are moving in the right direction.
However, as we identified in our School Development Plan, we do still have work to do as some areas still Require Improvement. We need to ensure that:
teaching is consistently good – we will continue to implement our rigorous staff training programme supported by lesson visits.
work is always appropriate and clearly explained so that the desired learning intention is met - we are going to dedicate further time to ensuring our curriculum is delivered consistently.
pupils' understanding is routinely checked so that we can ensure any knowledge-gaps are filled – we will continue to refine our assessment procedures to accelerate students' learning.
As always, we will be discussing our next steps with our Parent Forum. If you would like to be part of this, then please do contact Mr Oakes and you will be invited to the next meeting: moakes@saltashcloud.net
Thank you so much for your support of the school and the journey we are on.
With all good wishes,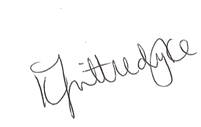 Kate Littledyke
Headteacher
Link to Ofsted report here: https://www.saltash.net/attachments/download.asp?file=119&type=pdf